Huawei had a fabulous event in Paris where the star of the show was the Huawei P30 Pro with plenty of hybrid zoom and other nice features. The vanilla Huawei P30 got some of the spotlight, but its onstage time was rather limited. The phone that some might deter from calling a flagship, actually has plenty of things going for it, especially with its much more aggressive price of 749.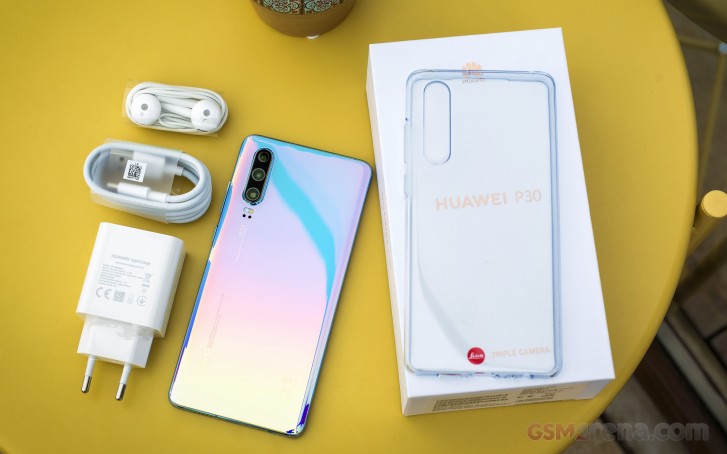 The Huawei P30 comes with a 6.1 screen, and you might expect a rather compact device by today's standards. However, due to the chiselled sides, flat panel and thicker bezels in comparison to the Pro, it doesn't strike us as particularly small.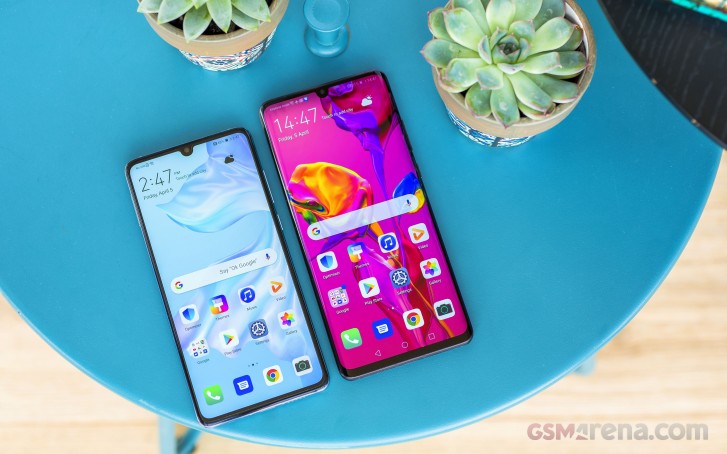 On the upside the P30 is the first vanilla Huawei flagship with an UD fingerprint scanner. Another positive thing in the Huawei P30 is the return of the headphone jack on the bottom, right next to the USB-C port.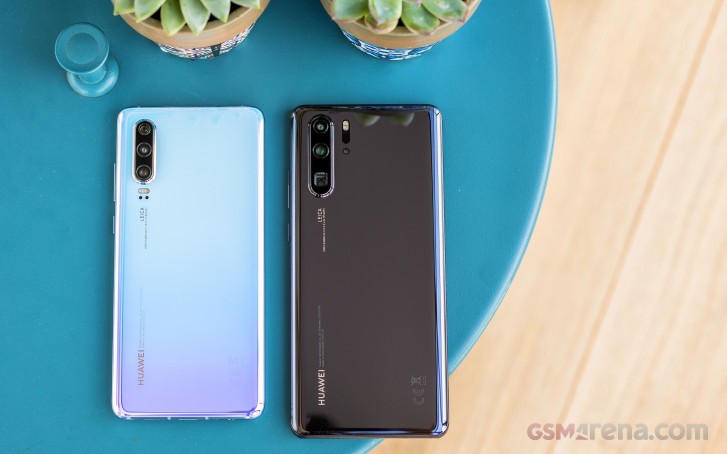 Youd think Huawei P30's camera is rather boring with the lack of the periscope 5x zoom, but you still get the 40MP RYYB main sensor from the Pro albeit with no OIS and the 8 MP telephoto lens from the Mate 20 Pro, while the 16 MP wide-angle shooter is the same as in the regular Huawei Mate 20. With such a setup and a 32 MP f/2.0 wide-angle front-facing camera, the P30 might end up being the second most versatile cameraphone in the market, which is no small feat considering that it doesn't cost 1,000.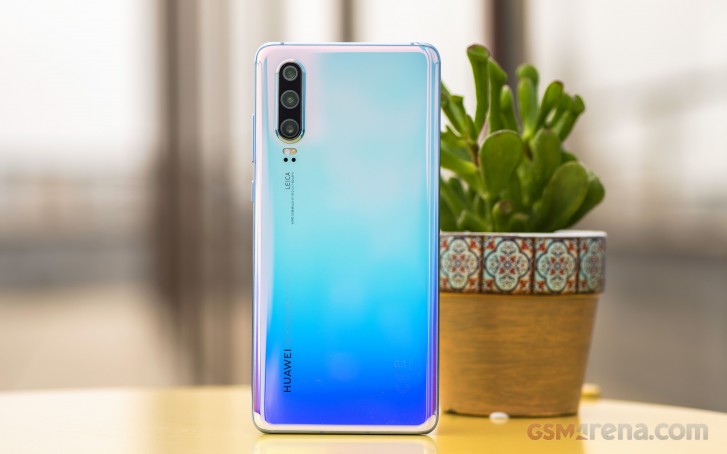 We'll have to put it through its paces to know that though – stick around for the full review and our final verdict. While waiting, you can feast your eyes on the stunning Breathing Crystal color that goes anywhere from Pearl White to Aquamarine to Violet and reflects the light in Dawn Orange and Pink – truly an eye-candy.